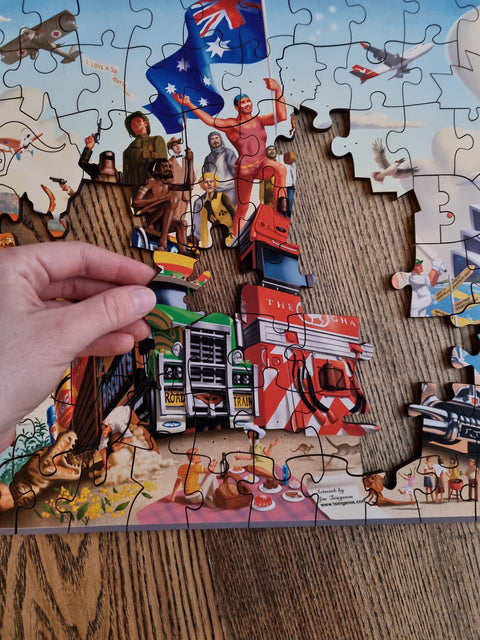 Are you a business looking for a unique gift to give to your staff or clients?
This may be Christmas gifts or simply a way to celebrate a milestone reached by your corporation.
Why not consider a premium Australian made wooden jigsaw puzzle? 
In 2020 we produced 53,000 Australian made wooden jigsaw puzzles for Bunnings Warehouse staff Christmas gifts. We cater to all businesses small to large.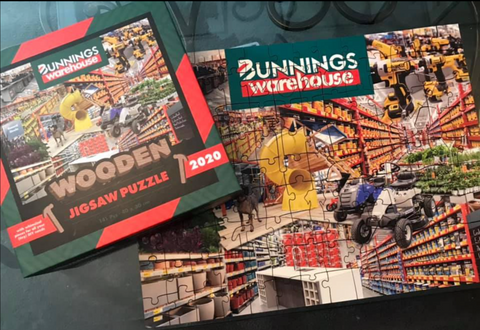 We can supply to you, a completely customised premium Australian made wooden jigsaw puzzle. The puzzle will be packed in a calico bag inside a rigid cardboard box, with your business logo.The image on the puzzle itself can be whatever your organisation desires. We work closely with our clients and can help coordinate the artwork. You can also choose the number of pieces and size of your puzzles.
Our Australian made wooden jigsaw puzzles are 4.5mm thick, each piece is individually designed, and no two pieces are the same. Our puzzles include whimsical pieces, these are pieces that are shaped to suit the theme of the puzzle, we can design puzzle pieces to be shapes that represent your organisation.
We infuse our wooden jigsaw puzzles with Australian bush flora essential oils (optional). We are firm believers in the health benefits of jigsaw puzzles, and we combine this with the  health benefits that come from essential oils.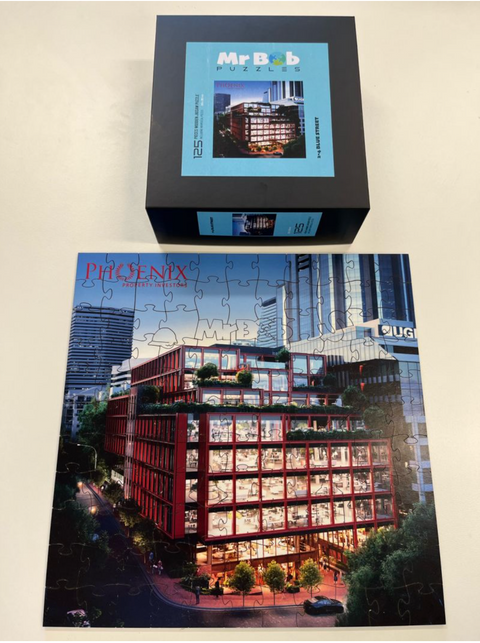 For more information, speak to one of our friendly team members